Dock DESIGN
Designing a dock depends on your shoreline width, shore type and the water level changes on your lake or river over the course of the season. The dock is like an extension of your home and your shoreline can be upgraded with a Floe Aluminum Dock system that is built for life.  Adding shore appeal to your waterfront home is always good for the real estate value. Plus the Floe Dock system is simple to use with a levelling system that you don't have to go in the water to adjust. Here is an excerpt of the step by step guide from the Floe Buyer's Handbook that provides detail specifications of the Floe Dock system.
DOCK LAYOUTS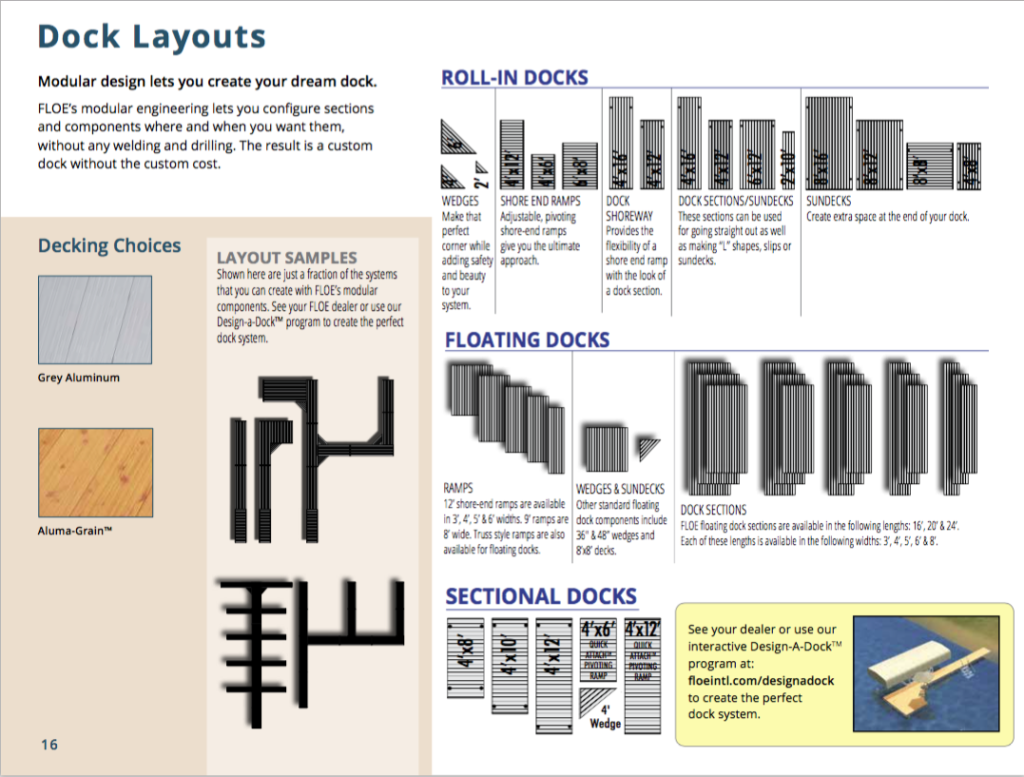 ROLL-IN DOCKS
Roll-in docks are ideal for medium to hard bottoms, mild to moderate slope and spacious shoreline areas. The Floe's Easy-Level-System using a cordless drill for level each section of dock. Check out the video we have on the DockLIfe website in the right column. Seasonal storage is a breeze as the docks just disassembles and roll on to the shore. Help you save your back with the Roll-In system.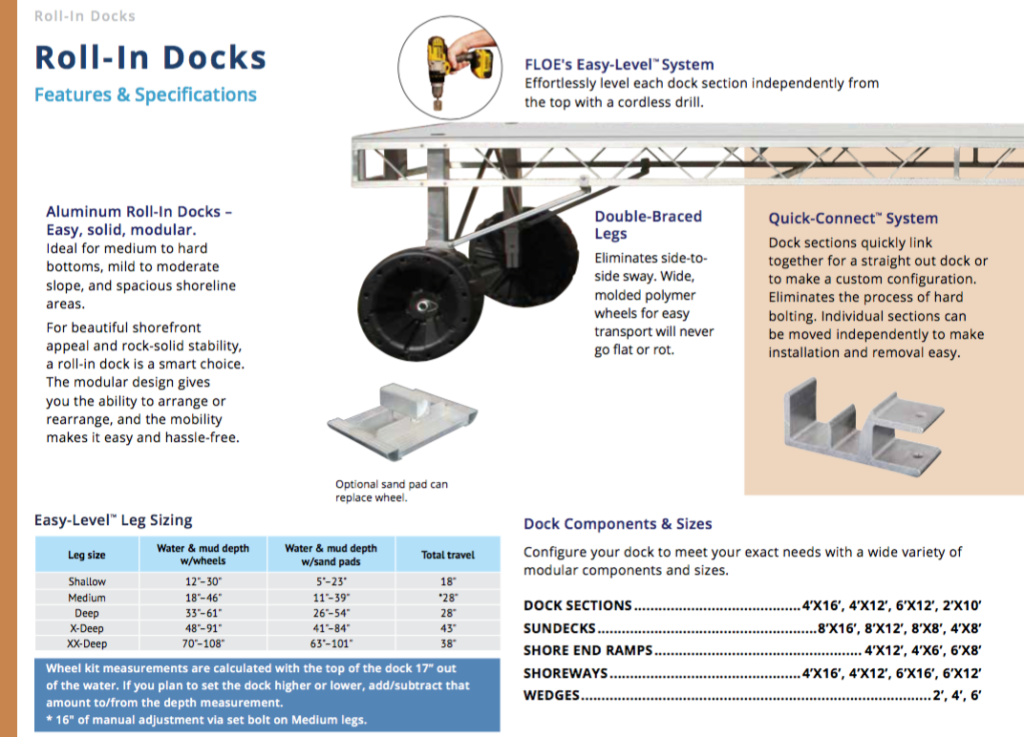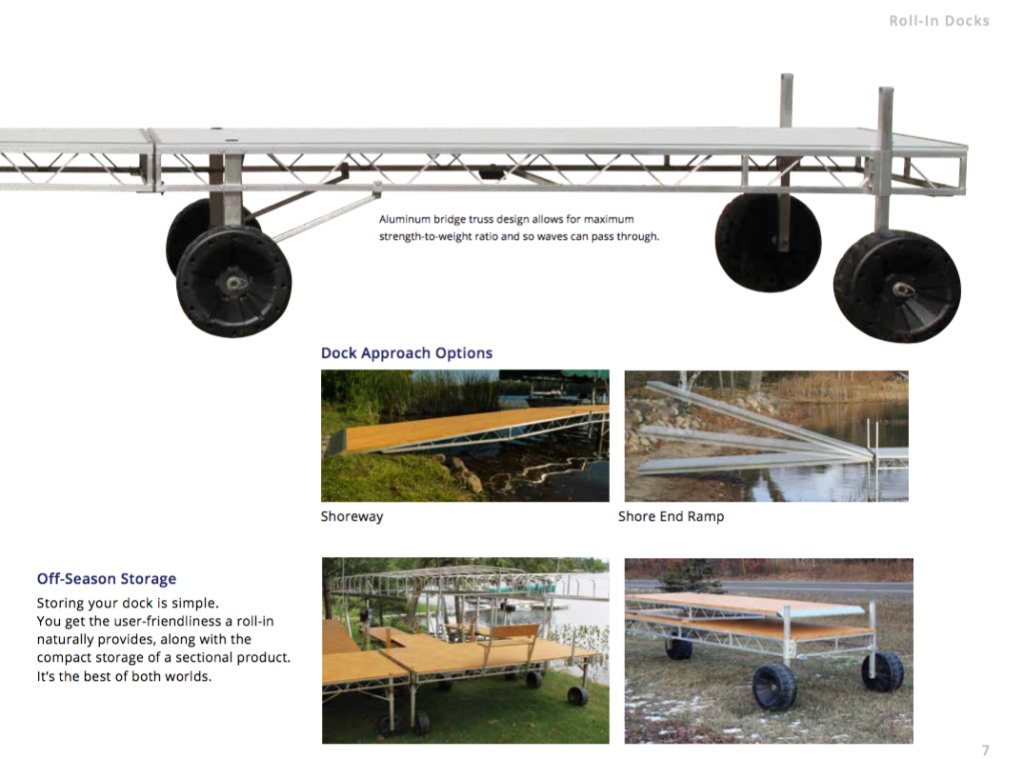 FLOATING DOCKS
Floating docks are ideal for deep water conditions, non-stop settling, or fluctuating water – a floating dock is always self – leveling. The foam-filled floats come with a 15 year warranty.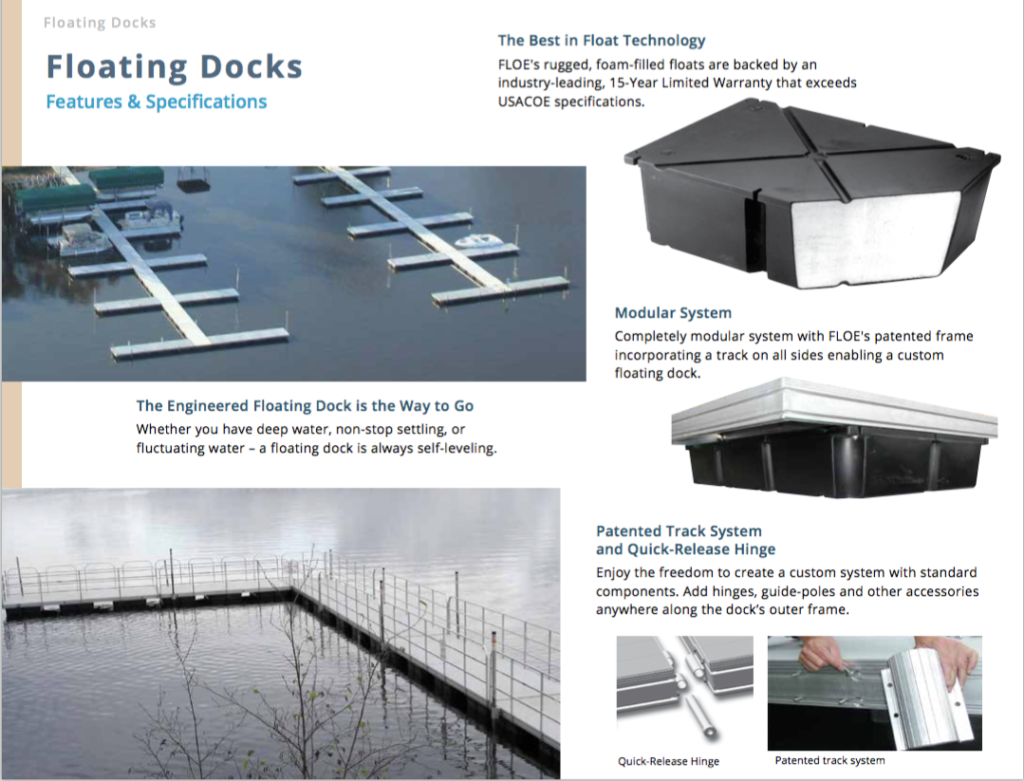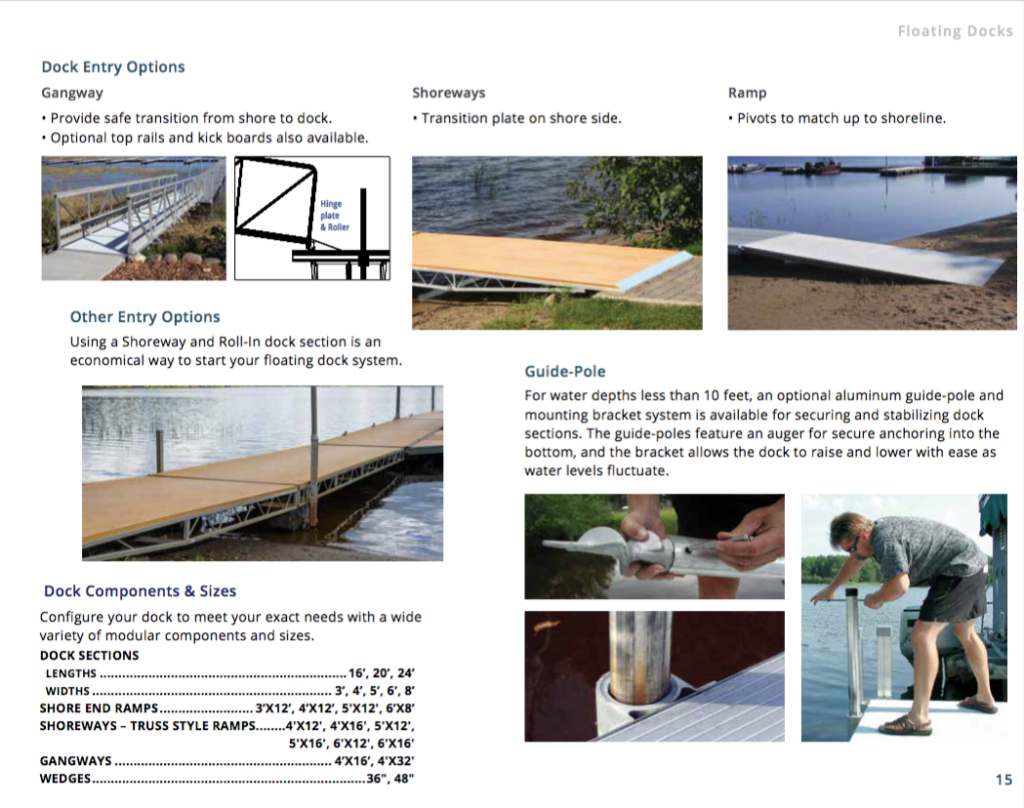 SECTIONAL DOCKS
If you dock stays in year round, you have terrain not suited for a roll-in dock, or you need to stack sections in minimal space during the off season, then sectional dock system are an ideal solution. The legs remove in seconds, without tools for easy off season storage.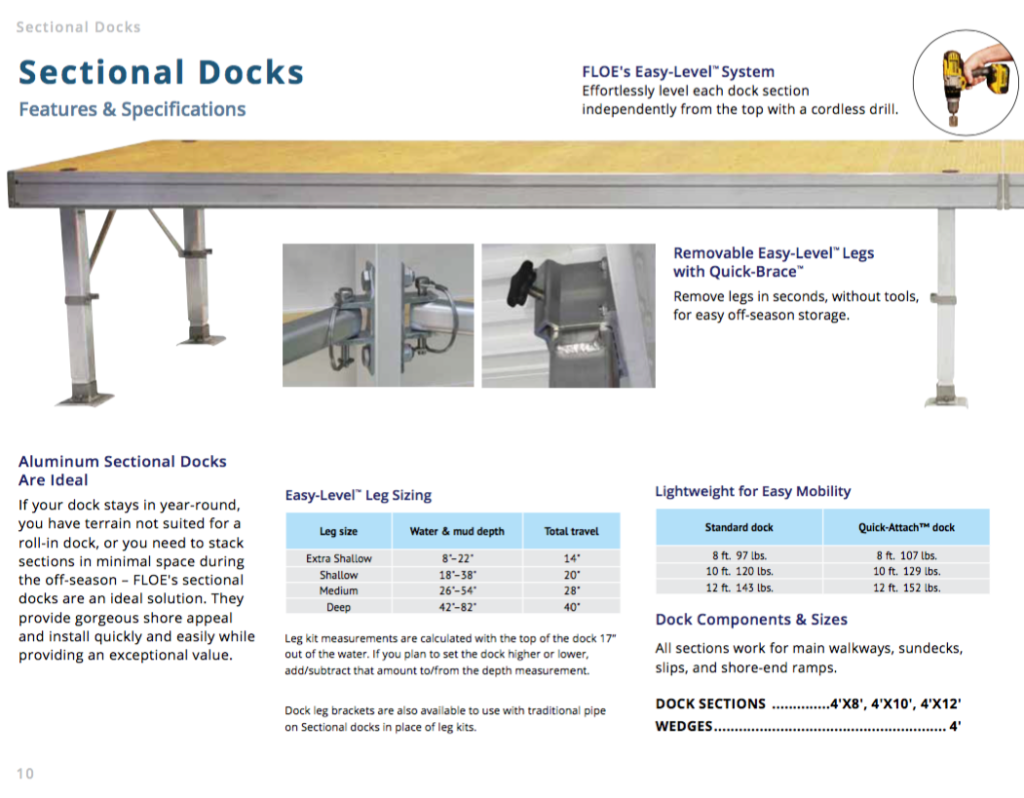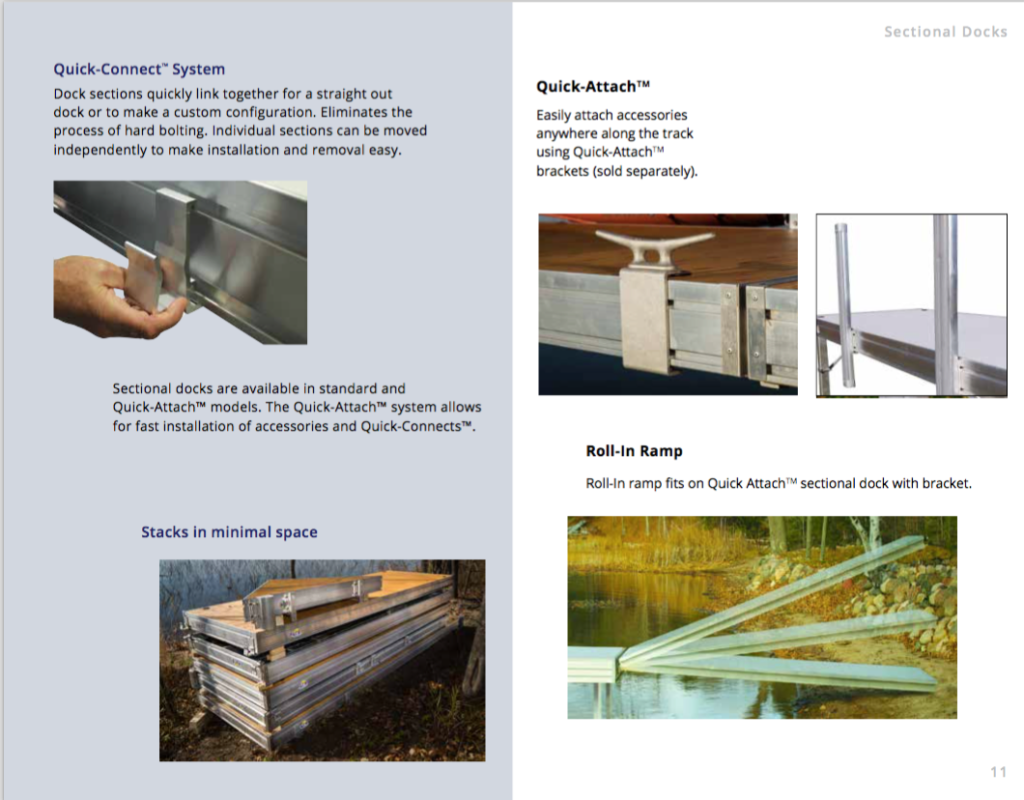 If you want more detailed information you may want to go to the Floe Website or call Doug Good at 705-879-8482 doug.good@docklife.ca for a design consultation and estimate. Our display is located at Northern Leisure Marine, 21 Taylor St, Bobcaygeon, ON K0M 1A0 Google Map